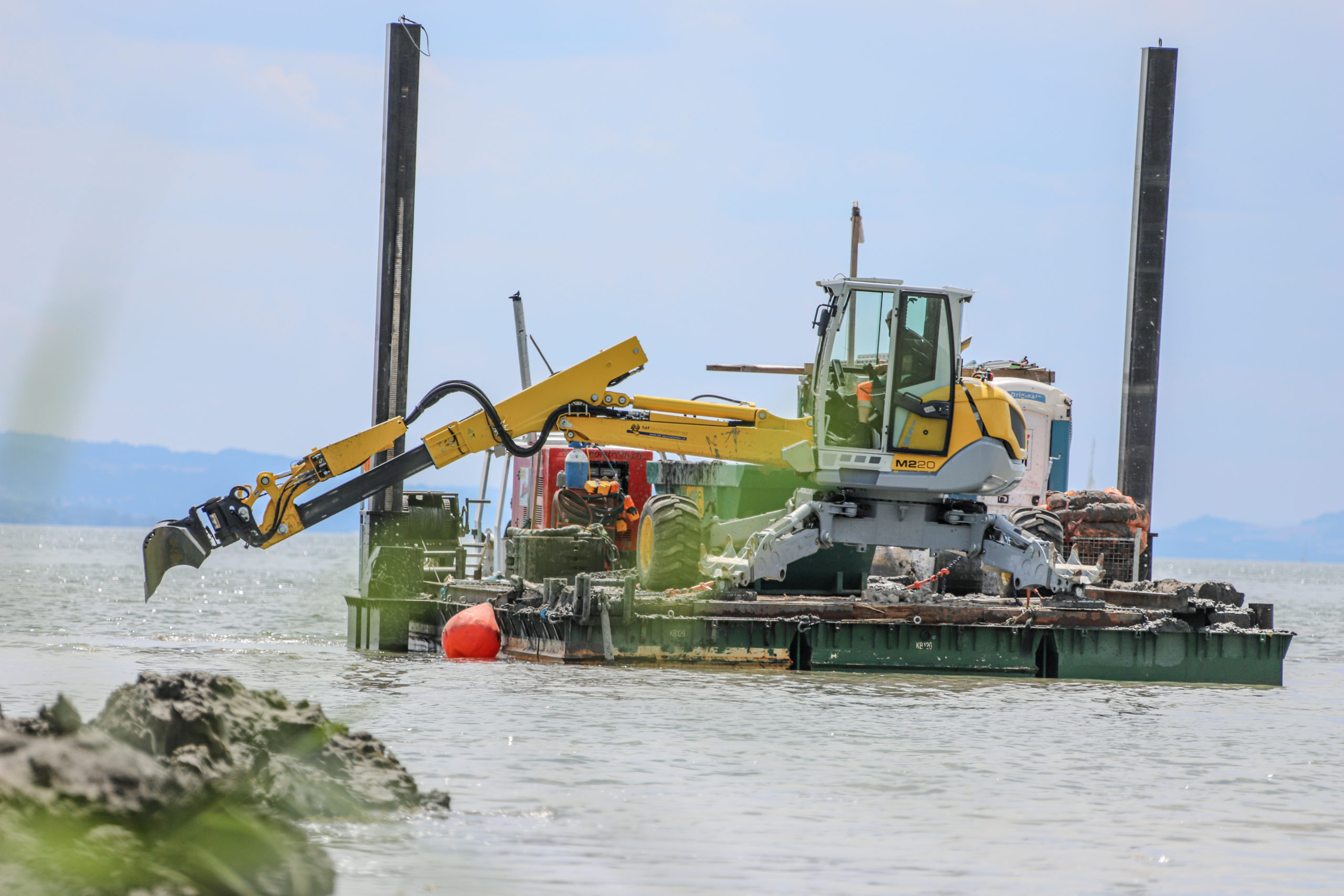 Menzi Muck walking excavator
Can't be done, there's no such thing!
Our Menzimuck also has its own legs in the water. No slope is too steep for it, no ground too soft. Whether on uneven terrain, in a swamp, on our work pontoon, in narrow canals, streams and rivers or even in torrential waters – we can use our walking excavator almost anywhere.
Our high-tech all-rounder carries out the following work in special civil engineering, hydraulic engineering as well as gardening and landscaping in and around water:
Cleaning and reconstruction of water channels
Removal of floating wood and driftwood (also under bridges)
Clean-up after floods and mud flows
Cleaning of nature reserves
Dredging of port facilities, natural ponds, lakes, and streams
Exposing embankments and moving block casts
Pumping out of port facilities, natural ponds, lakes, and streams
(Dirt pump with milling head, capacity 170 m3/h)
Laying pipes
Milling and cutting work with special equipment (concrete and stone)
Bank design and bank protection
Demolition and sharpening work with a pick hammer
All pile driving work
Your benefits
With our Menzi Muck All-rounder walking excavator, we can also travel in rough terrain. Where normal excavators reach their limits, the work at TAF is just beginning.
Blocks of 2.5 tons can be moved as an additional wave protection for bank wall renovations.
Do you have any further questions? We would be pleased to provide you with advice.